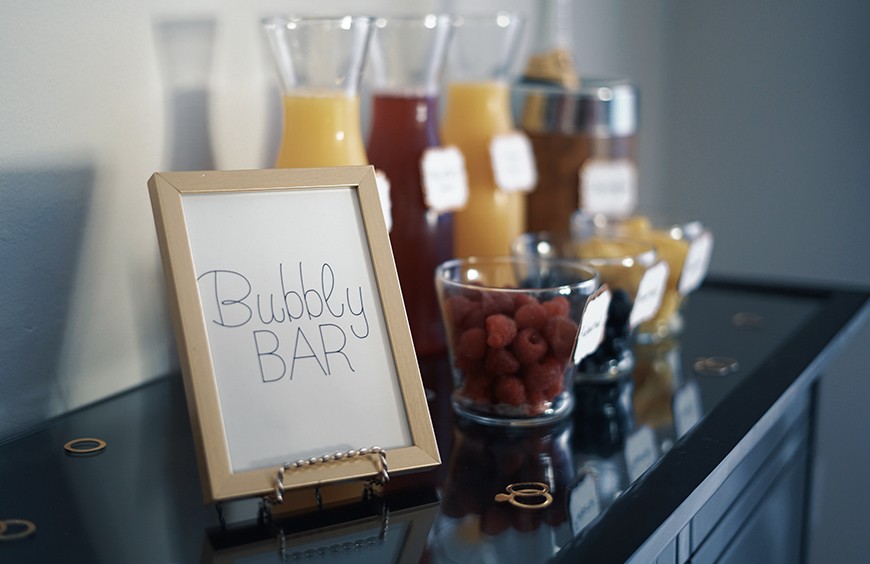 We say yes to brunch the day after wedding
Posted by  Dec 19, 2018  Blog  0 Comments
Organizing brunch for the day after your wedding is a great way to easily extend the party. The friendly and inexpensive "home made" allows to organize a brunch for a significant number of people by preparing it in advance with a minimum of organization.
Cook in advance and freeze cakes and pies (savory and sweet), brioches or even a classic but tasty yogurt cake. You can ask your grandmother to prepare her delicious Savoy cake and your Aunt Marie her legendary Cheese cake which she has the secret to.
Take advantage of the full fruit season to concoct delicious homemade jams that are sure to be a hit! Choose very ripe, sun-drenched fruits and dare to mix them to surprise your guests (peach / raspberry, strawberry / apricot, melon / almond, mango / orange ...). You can also serve these jams with yogurts, white cheeses, waffles and pancakes.
Why not organize "workshops" where everyone will cook their preparation by making available crepe maker, waffle iron and electric plancha to cook traditional eggs and grilled bacon.
Arrange decanters of fruit juice or smoothies, canisters of lemonade, jars of cereals, dried fruit, muesli ... and why not a homemade granola! Do not forget a nice fruit basket and plan an assortment of tea and coffee ... A very nice way to enjoy your guests even without the hassle!
Do not forget of course the decorative touch to continue the party. Present your jams or creams in small glass jars (possibly customized) that you will have carefully set aside several months before your wedding and match the color of the food to create a harmonious buffet. You will continue the festive spirit of your wedding by recovering the floral decoration of your wedding which will be as beautiful as for your D-day if you opted for creations of Ayana in preserved flowers.