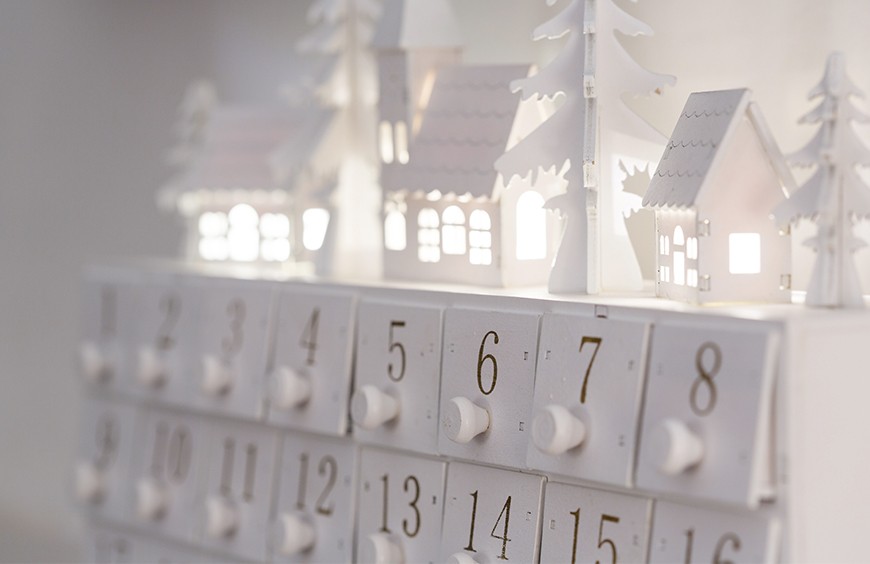 Offer a Pre-Wedding calendar for Christmas
Posted by  Dec 20, 2018  Blog  0 Comments
Your sister or your best friend is getting married next year and has chosen you as a witness? To thank her for this honor and to be associated with her joy and the preparations for her wedding, why not offer her for Christmas a "Pre-wedding" calendar?
The idea is to prepare a "Pre-wedding" calendar in the manner of the Advent calendars offered to children on December 1 to allow them to wait for Christmas. These small gifts that the bride will open until her wedding will keep her in a feeling of joy and excitement, a prelude to the festivities that are coming and will help her overcome the anxieties and fed up that will not fail to sometimes assault during the coming marathon year.
Here are some tips for making this wonderful gift:
1/ Do not hesitate to involve people close to the bride in your project. The surprise will be even stronger emotionally for the bride if all the people who are dear to her have collaborated in its realization. Rally your idea, parents, grandparents, brothers and sisters, godparents, witnesses, close friends ... and why not the future groom!
2/ As for surprises, the key word must be PERSONALIZATION :
A wedding is the perfect time to express all the love and tenderness that we often keep quiet out of everyday decency: a tender word from her Grandma, a poem from her childhood friend, a message from her big brother, a declaration of love from her darling ... so many sincere signs of affection that will touch the future bride and anchor the solemnity of the commitment that she is about to make. Each message can be customized to create real personalized memories that the bride will have the pleasure of preserving preciously.
Each will also be able to offer a personalized creation based on their creative gifts: a personalized treasure box, an embroidered tote bag, an alliance cushion, a bound guest book, a photo book of his most beautiful memories, an assortment of homemade jams for the brunch of the aftermath of marriage ... real homemade art made with love.
The calendar may be supplemented by small individual gifts chosen by each one according to the memories which link them to the bride or by one or more collective gifts (a facial in an institute, a relaxing day in a spa, an afternoon makeover with hairstyle and make-up , a romantic weekend ...) At Ayana you will find small presents to slip into the calendar such as buttonholes or DIY bracelets.
3/ Determine the opening dates of the gifts. By preparing 24 surprises you will make a malicious wink to the Advent calendar, but you can choose another more personal number for the bride and groom. Assign a number to the presents and make pretty packages. All you have to do is find a large container to store all your surprises. Customized cardboard will do the trick, but you can also find a cardboard or wooden container in a hobby store to decorate according to the theme of the wedding or imagine a more personalized container: a jute bag or embroidered canvas, a wooden greenhouse ... All you have to do is print the user manual specifying the gift numbers and their opening dates that you have programmed and you can then offer the best Christmas present that a future bride could receive: a magnificent countdown that will lead her from surprise to emotion towards the happiest day of her life!