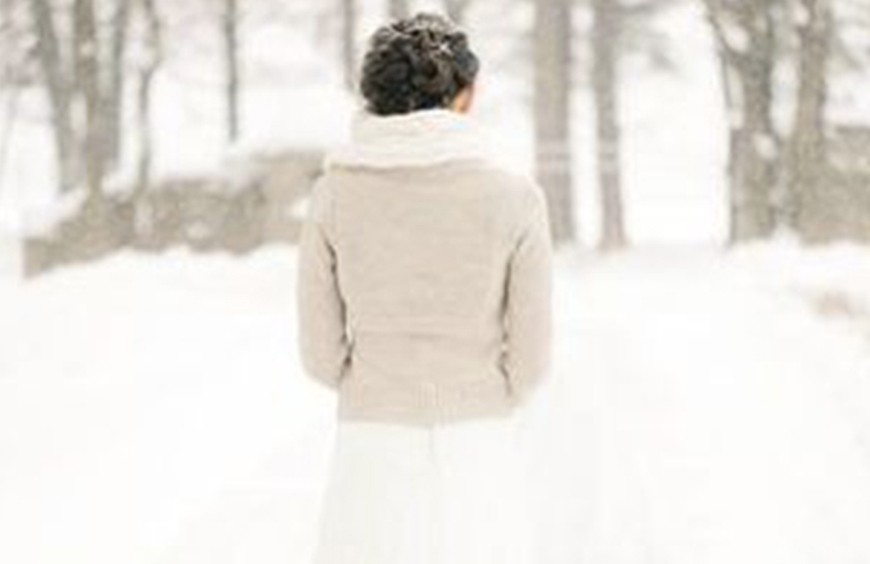 Dare the winter wedding for an original and warm experience
Posted by  Dec 19, 2018  Blog  0 Comments
Your sweetheart has just asked for your marriage and you are both enthusiastically looking for a dream place to live this wonderful day. But you are starting to be disillusioned because between your professional obligations, the weddings already planned by your friends this year, your parents' holidays and the unavailability of reception places in the summer period, you cannot find a possible date to celebrate your wedding next summer. Think outside the box and dare to marry in winter. Design an original and ultra romantic party and provide a warm and unforgettable experience to your guests!
The essential point of a winter wedding is to find a suitable reception place:
When we think of winter, we all have romantic snapshots of snowy landscapes in mind. But if you do not live in an area where the snow falls in abundance and if your budget does not allow you to transpose all your guests to the mountains, there is little chance that Dame Snow will invite itself to the celebration of your union. Regardless, take advantage of the benefits of off-season to offer you a magical place that would not be possible for you during the summer. Think of tourist places that are neglected in winter, such as seaside establishments for example where you may even be able to negotiate attractive rates to accommodate all your guests on site. Be careful however if you are looking for your place of reception during the beautiful days, to imagine the version of this one in winter decor so as not to be disappointed on D-day. The essential to succeed for sure your winter wedding is to be able to have enough space for the various activities of your day to take place warm.
Remember to plan:
a reception room well heated and large enough to accommodate all your guests with an adequate dance floor (think of the space to allocate to the DJ or the orchestra);
a warm and comfortable lounge area for relaxation (your grandpas and grannies will thank you, but not only them!);
a space for the heated aperitif (independent room, canopy, covered terrace ...);
a place dedicated to children if they are numerous (including a room where you will install games and TV with DVD and a room transformed into a dormitory to make all these little people sleep);
one or more places to set up the various planned activities: hot drinks or soup bar, candy bar or s'more bar, photobooth or light painting ... (a large hall for example or adjoining rooms);
a cloakroom to accommodate the coats of your guests (and possibly the boots of the ladies who do not feel braving the cold in pumps!);
possibly a place for your lay ceremony (chapel, barn, winter garden or even a heated tent);
a cozy outdoor area for smokers with heated mushrooms or a brazier (remember to provide blankets, heaters and hot drinks to warm up "incorruptible smokers at all times");
a sheltered space that you will have carefully decorated to take beautiful group photos whatever the weather.
So convinced? If you want to stand out from the majority, forget the custom of summer wedding and get your loved ones together for a wonderful winter wedding. You can even decide to say YES during New Year's Eve, a magical wedding guarantees because everyone has already had a party spirit for a week!